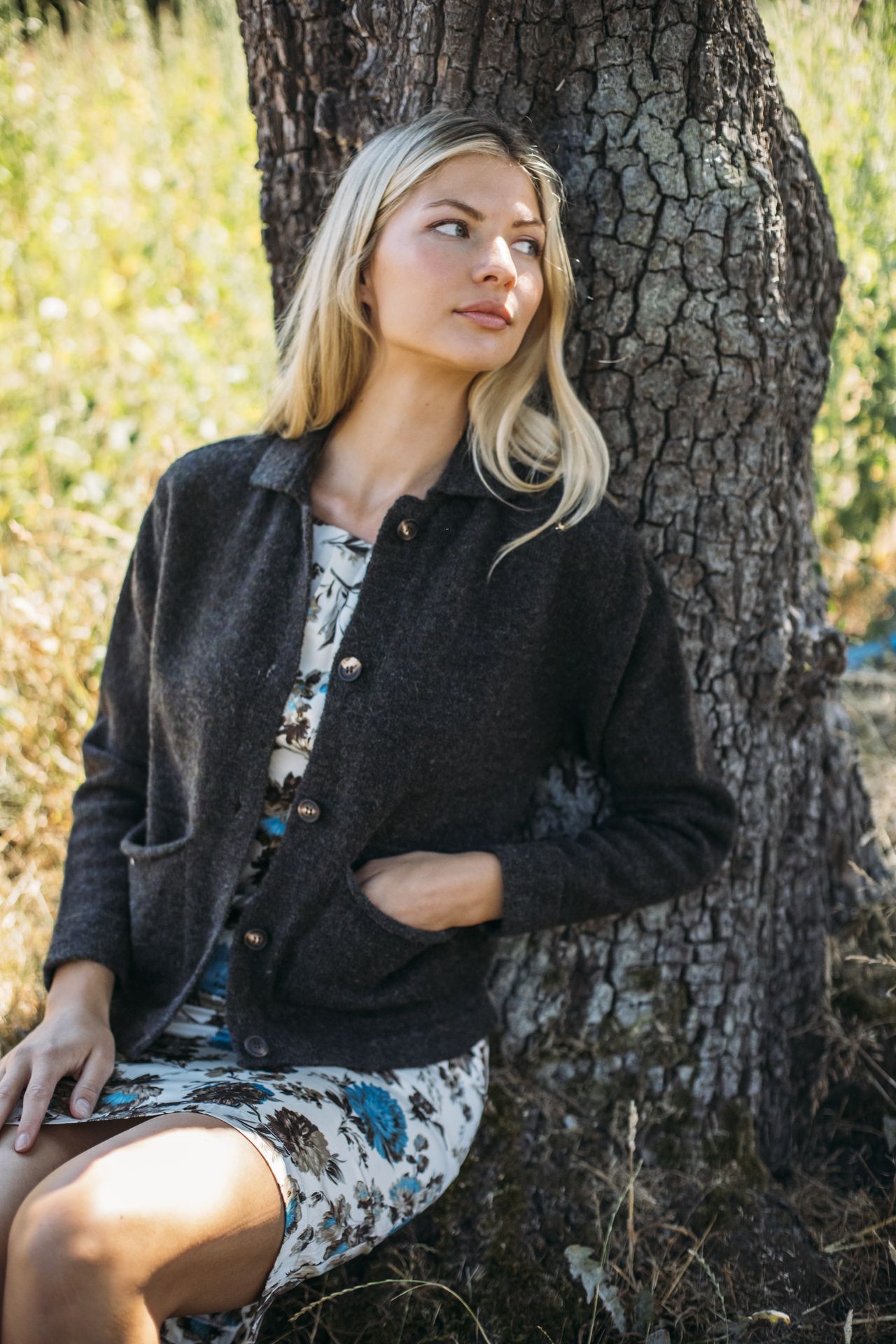 Ecology Collection
Our Ecology collection is hardwearing and practical. Knitted with 100% British wool that comes from British sheep, spun and dyed in Yorkshire by a family business, and knitted in our own Scottish factory.
Ecology Garments feature large pockets and are ideal when you are making things or working outdoors. They are surprisingly soft and comfortable, a contemporary wear that displays heritage and eco-conscious living.
These designs are perfect to wear with our Shetland fairisle and Corry garments - these are real clothes for real people!